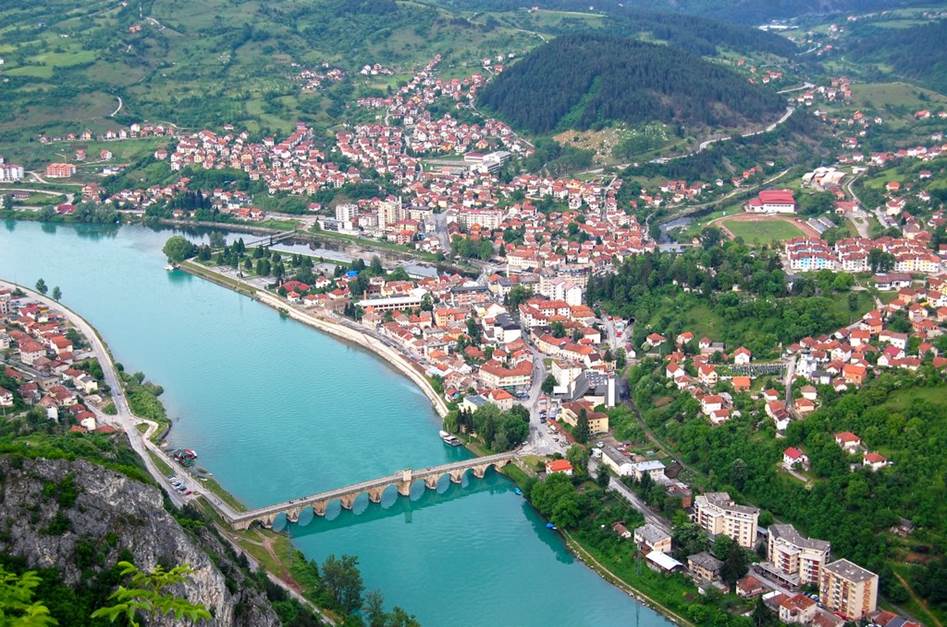 The town Foca
Zerina Karup is a Masters student at Trinity College Dublin and University College Dublin. She came to Ireland as a refugee when she was a baby. In March, she came to my school (Mount Temple Comprehensive in Dublin) to give a talk about her experience. This talk was organised as part of a series called Temple Tallks by the Mount Temple Amnesty International group.
Zerina was born in what was then Yugoslavia, a country which composed six republics (Slovenia, Croatia, Bosnia and Herzegovina, Serbia, Macedonia and Montenegro) and two provinces (Kosovo and Vojvodina). She described her life in a Bosnian town called Foca, with family around, the river nearby…it was a very normal life, which is important to remember.
People don't leave their countries – their friends and families, traditions and customs – because they want to. They don't go to a foreign country where they don't know anyone, and they don't know the culture, for no reason. People leave because they have to.
She explained a bit of background to the war: "It started in 1991, when countries started to become independent. Slovenia started, then Croatia wanted to become independent. Serbia wanted to form a new country, Greater Serbia. In addition to these different countries, or states within a country, there were also different religions; there were Catholics, Muslims, and Serbian Orthodox. So there was a lot of potential for tension and conflict." In April 1992, the war in Bosnia and Herzegovina started, and that was when Zerina's family decided to leave. Initially they stayed within Bosnia, moving from Foca to Gorazde, but quickly realised they still weren't safe and moved on again. They left just in time; right afterwards, Gorazde became a Serbian enclave (nobody could enter or leave the town; there was no water, no electricity, no food.) They went to Montenegro, and then after a couple of days to Serbia.
It might sound contradictory to go to the country of the aggressors. But in the beginning there was no war in Serbia, so it was safe. Also, Zerina's family had friends who could accommodate them, because they didn't have much money. They stayed there for two months, but then Bosnians began to be deported back to Bosnia, into concentration camps. Zerina's parents decided they were no longer safe, and her family got a bus to Macedonia. At the border, a Serbian soldier checked the bus. Bosnians were brought outside, lined up, and separated into groups of men and women and children. All those people were deported back to Bosnia, to concentration camps. The soldier let Zerina's family through, telling them it was only because of the young children. They were incredibly lucky.
In Macedonia the family quickly ran out of money, and had to live on the streets. They they weren't granted refugee status, mainly because there were already too many refugees. However they had met a very kind man, who owned a shop and he gave them milk and breakfast every morning. This man brought them to a house, in a forest in Macedonia, where other Bosnians were living. They stayed there for 25 days before moving on again. They got on another bus and went through Bulgaria and Romania, up to Hungary, to Budapest where they lived on the streets. If they got hold of any money, they went to hostels for homeless people, where their only belongings were stolen one night.
Luckily Zerina's uncle, who lived in France, was able to send some money so they stayed in a hotel for a few weeks. They then managed to get train tickets to Austria. Despite having no passports, nothing, they made it to Vienna. They stayed in a refugee centre for a few weeks: a massive factory hall, with hundreds of beds next to each other. Horrible conditions to live under for a long period of time, but fortunately they discovered that Ireland was accepting Bosnian refugees, so that's how they came to Ireland.
There was a lot of media coverage at the time. Zerina's family lived in a refugee centre for a year or two. Every family had their own room, which was, compared to Austria, luxury. Her parents were really grateful to be looked after. There were medical services, and entertainment, and volunteers who would interact with the Bosnian population there.
In the talk, Zerina said, "In Ireland, I never felt like a stranger. I always felt like one of the other children. I went to school, I had loads of friends. My parents had loads of friends. There were free English courses for Bosnian people and our neighbours would mind me and my sister while our parents were at school, so there was a great support mechanism within the community. And our neighbours, and everyone, really wanted to support us…I always felt very welcome." Bosnians were provided with social services, community services, and training so they could get jobs more easily. There were two components. On the one hand, the Irish did a great job of integrating the Bosnian community. But the refugees were also given the chance to interact with people from their own culture. This was really important for people with a lot of traumatic experiences, coming from a war.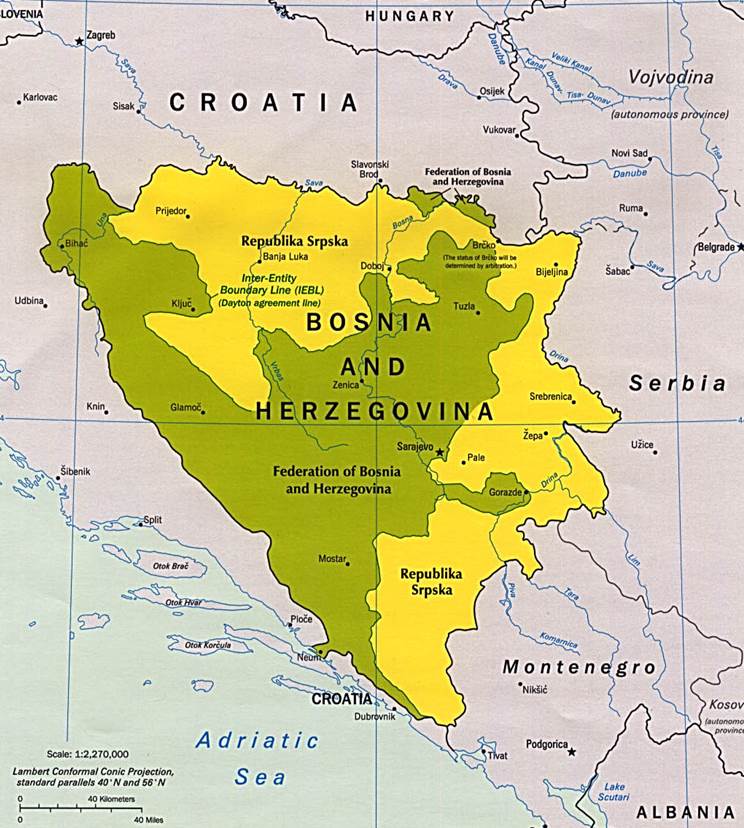 When the war ended, every Bosnian was questioning whether to return to their country or not. For Zerina's family, going back was not an option. Bosnia as it had been was divided into two parts: the federation of Bosnia-Herzegovina, and the Serbian Republic. Since it was one country before, there were mixed ethnicities, so Bosnian-Serbs lived in the Republic, and everyone else lived in the federation of Bosnia-Herzegovina. And their house was in the Republic. Zerina described going back there as being like an Irish Protestant living in the Catholic part of Belfast right after the Troubles, or vice versa. It's just not going to happen. In Foca, she said, when you go back today, you'll see pictures of war criminals that killed many people being praised as heroes, and graffiti saying that Bosnia belongs to Serbia.
For Zerina's family, going back was not an option. Bosnia as it had been was divided into two parts: the federation of Bosnia-Herzegovina, and the Serbian Republic.
It wasn't the home they once had; so they had to establish a new one. Eventually they went to Germany because they had a lot of family there and Germany is also, geographically, closer to Bosnia. Zerina went to school there, and she began to travel a lot…
When she was 15, the American Field Service, an organisation, came to her school giving a talk, after which she was absolutely convinced she wanted to do a year abroad. She got herself a scholarship and went to Argentina for a year, living with a host family – an "amazing experience".
She returned to Germany where she started her Bachelor degree in Political Science, Sociology and Media and Communication Science, and while there she took part in an Erasmus programme. Her Erasmus took her to the University of Cadiz in Spain, where she had a great time and made great friends.
On her return to Germany, Zerina got herself an internship with the United Nations World Food programme, the largest humanitarian agency in the world. Their target is to end world hunger. She worked there for seven months and it fuelled her passion for development and humanitarian aid. And that's how she's back in Ireland, because she found a Master's programme that appealed to her, in the field of development. She's now studying a course called Development of Practice. She says she's really happy to be back in Ireland because going to Germany was a tough move for her. This summer she's going to Kenya for three months, again with the United Nations World Food programme, to research her dissertation on the socio-economic impact of home-grown school feeding programmes in Kenya.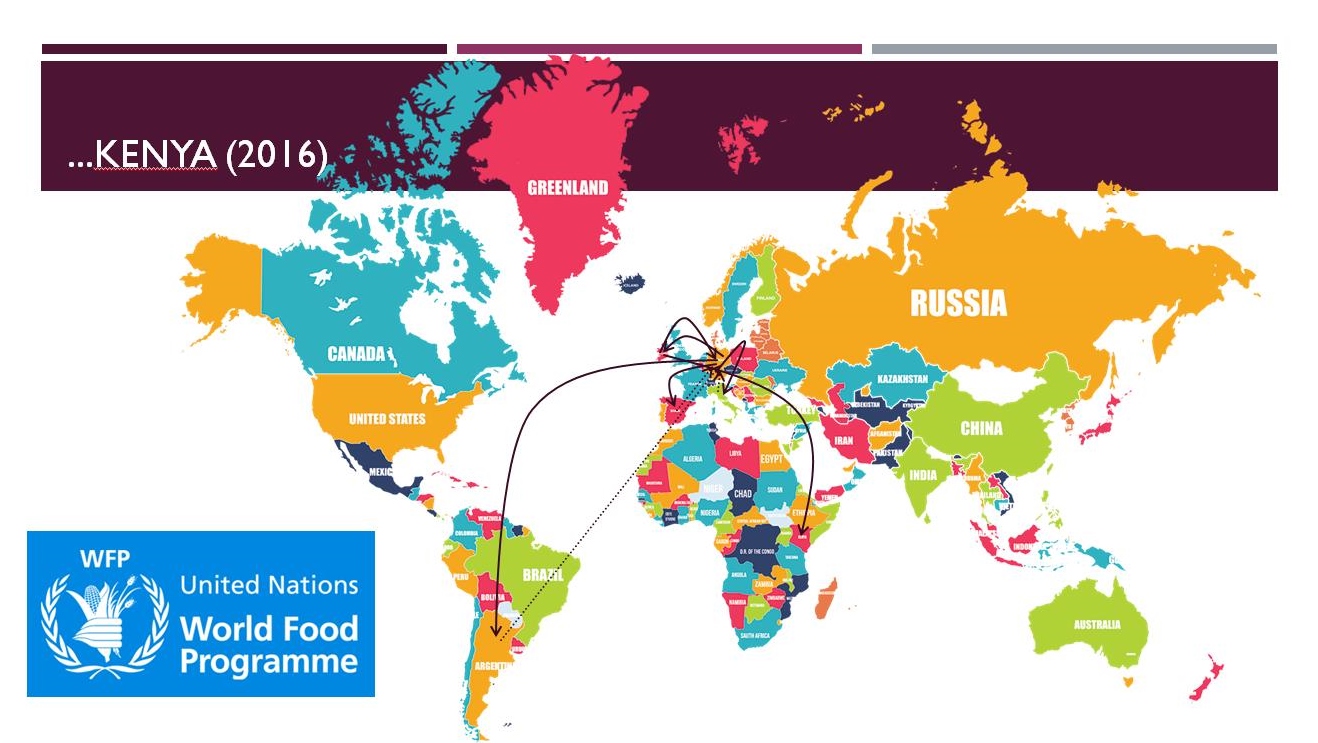 Zerina says she considers herself very lucky, because she doesn't think the life she has now would be possible if she hadn't had those support mechanisms when she came to Ireland.
"When I see pictures like this, nowadays, it really touches my heart because that boy has the right to the same opportunities we have. Just because he's from a different country, doesn't mean he shouldn't be able to interact normally in society. I ask myself, will these children be able to reach their full potential, like I was able to? And if we continue doing what we're doing at the moment, the politicians especially, I would say no. …These children can't become the best versions of themselves if they don't have the right support mechanisms."
This talk demonstrated to me that support systems don't merely allow people to survive, they allow people to thrive. They allow refugees to achieve their full potential, grow as people, and give back. It is a long-term investment.
Whether it's in relation to the appalling Direct Provision system in Ireland today or the response of the world in general to the current refugee crisis, we need to up our game. As Zerina says, it's our responsibility to implement a policy of zero tolerance towards intolerance.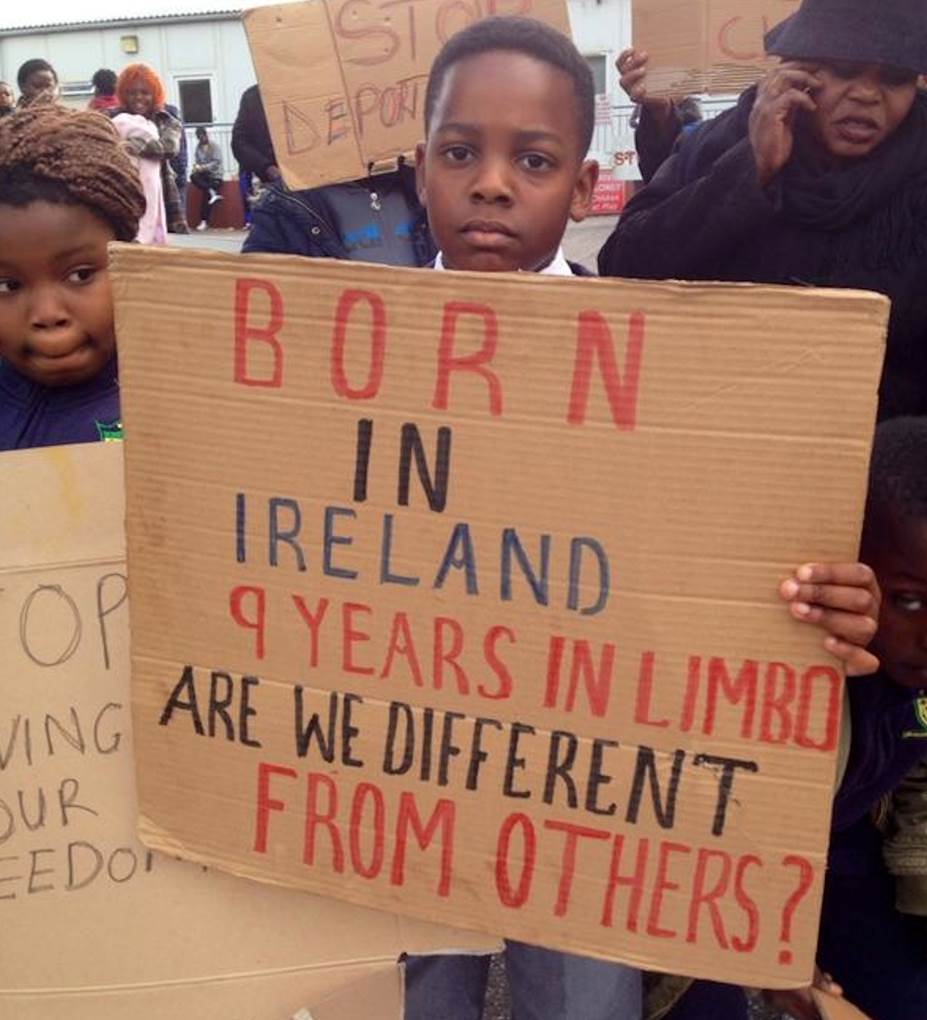 About the author: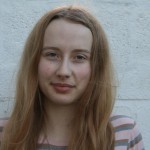 Carol McGill (17) participated in the "My Europe" workshop in Dublin in 2014. She is a student at Mount Temple Comprehensive and loves to write, mostly short stories, in her free time. Carol also enjoys history, drama and reading. Most of all, she would like to be a writer, but is also interested to be involved in promoting human rights and reducing discrimination. More…