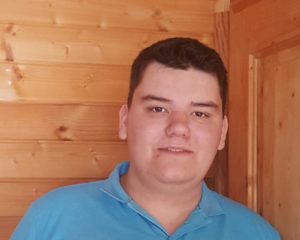 About the author:
Adrian Murat (17) took part in the My Europe Workshop in Sofia on 28-29 November 2016 and won the second prize of the writing competition.
He is a student at Private High School "Educational Technologies" in Sofia and would like to become a hospitality manager. His interests include politics and travelling. 
Statement:
"For me, My Europe is democratic, inclusive and fair to all."
If you could, what would be the first thing you would change in Europe?
Whilst it's not a question I can give an answer to straight-up, something of real importance for having a better and more united Europe is to create a pathway for a continent without borders, where all people feel at home, no matter their origin. A place where all races, religions and languages are equally respected
Activities for the Youth Council:
Member of the Youth Council