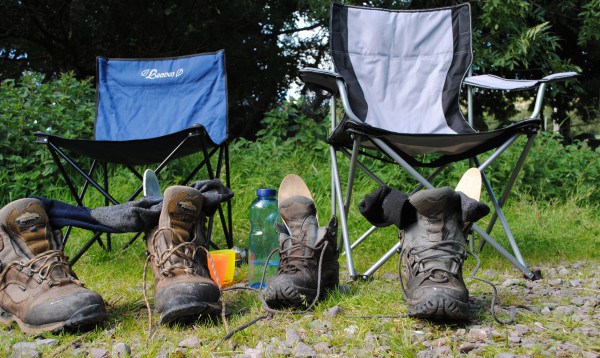 Here is the last part of our mini series on Viktoria's and Felix' initiative "One Social Europe". In their van, they crossed 21 European countries and visited social projects. In part three of their exclusive interview for Spotlight Europe, the two young Germans speak about surprises, challenges and lessons learnt in six months.

What surprised you most during your trip?
Felix: The hospitality we received nearly everywhere! Let me give you an example: On our first day of the trip we've been invited to the house of our first host. She went to sleep on the couch and somehow "forced" us to go and sleep in her bed. And the next day she invited us to a family dinner at her aunt's house. It was the most fantastic start you could have imagined for our trip.
Viktoria: I think it was myself, who surprised me the most. At the beginning of the tour I've been extremely nervous, but after a while I realized, this was simply not necessary. I learned to face challenges and keep calm in difficult situations.
What were the biggest challenges you had to face?
Viktoria: Well, the car….
Felix: Yes! We've been to the garage a few times. I think it was five times during six months.
Viktoria: Everything just turned out so well, that there were not really big problems we had to face. Of course there were some learnings about living the moment and take it as it is. But we never had the feeling of being absolutely overwhelmed by a situation.
If you had to pick one particular social project to present, which one would you choose?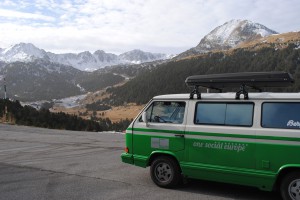 Viktoria: This is one of the most difficult questions you could ask! It's the same with "Which was your favourite country?" Because there is not only one answer. I have been deeply touched by the animal welfare projects, because this is something which is very close to my heart. And of those I think it would be either the Donkey Sanctuary in Ireland or the Fundacja "Pod Psia Gwiazda" in Poland.
Felix: I think there is not one to point out. They all have a very important reason to be there. All their work is necessary for the community they are set in.
 What is the most important lesson you have learned about Europe?
Felix: Freedom is not only a word! Freedom is something that is lived within Europe. Here you find humanity and you can realize how important it is to get involved in campaigning for each other.
Viktoria: Europe is simply a wonderful continent. A place of interesting cultures, unbelievable socially engaged people and there is no other place in the world, where I would have loved to spent these six months, than Europe!
What would you say to other young Europeans who are planning a similar adventure?
Viktoria: Just do it! And that's it.
Thanks for the interview, Viktoria and Felix! It's been a pleasure to follow you on your adventures.

About the interview partners: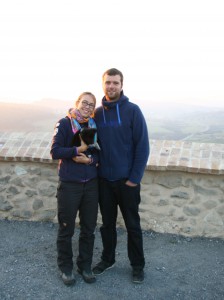 Viktoria (25) and Felix (26) are inspired by the idea of Europe: peaceful coexistence of different countries and cultures, the cooperation of the European countries, the freedom to travel – to experience Europe as a social continent.
With the project 'One Social Europe', their goal was to inform how Europeans are involved in social or non-profit projects and how they bring their country, their society or Europe further – on the way to become one social europe.