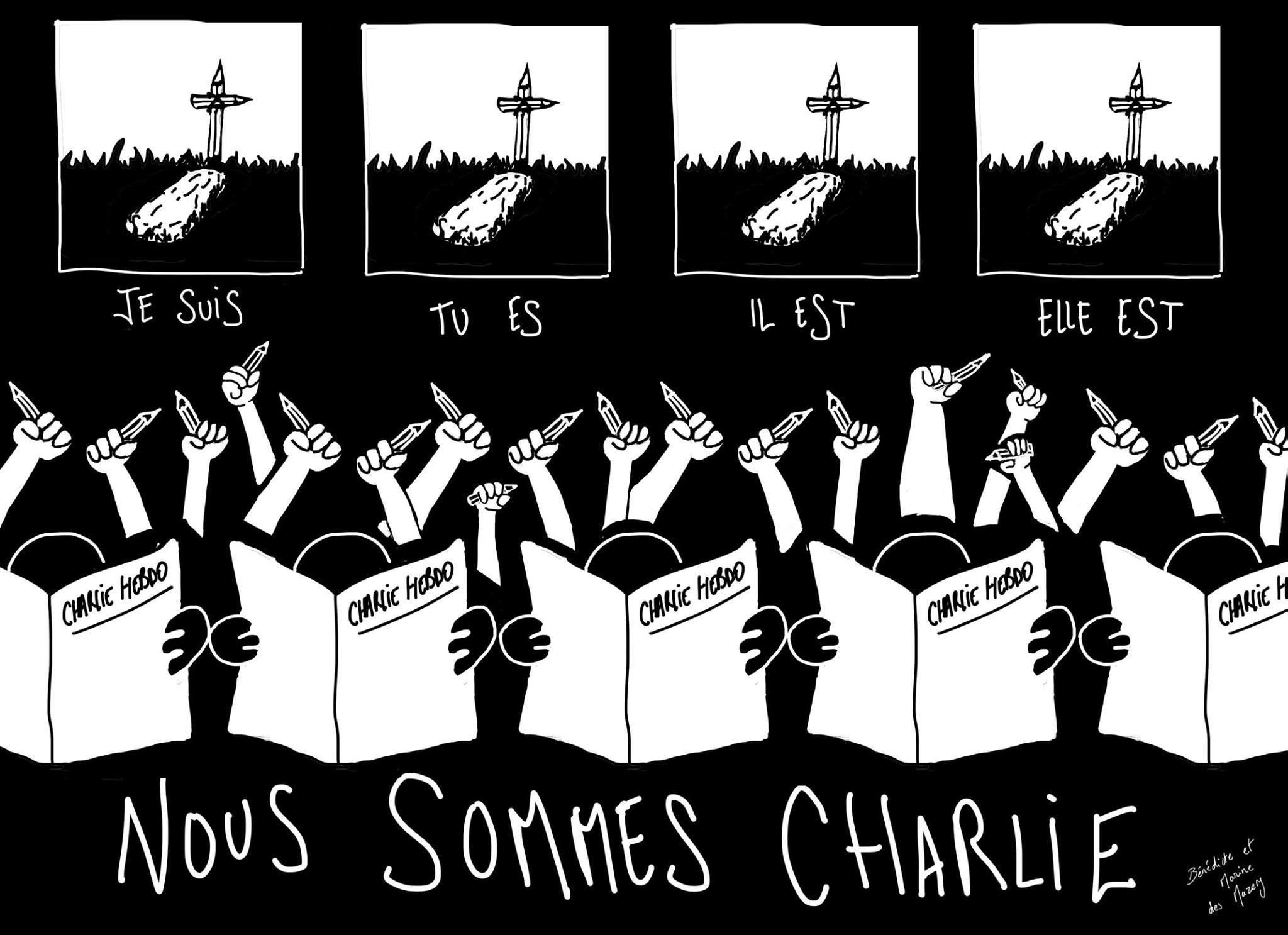 I cling to no religion in particular and all of them at the same time. In the end, don´t they all advocate the things we are striving for? Happiness, justice and clairvoyance. However, I do have some beliefs: I believe in believing, in freedom and in humour. I believe in humour to the point of being rude. If an action is assured to make someone laugh later on that day, it is almost completely justified. (Take notice: almost! Because some things are just not acceptable.) I guess it´s Stuart Mill´s utilitarianism applied to laughter.
Now it gets tricky. Everyone should believe in something. It is a human right and need. I not only respect but also cherish it, because it is a sign that there´s still freedom and diversity in this world. But how can I respect someone who justifies murder with ideas like "unbearable disrespect for the prophet should be severely punished"?
"I aim to be tolerant and understanding but incidents like Charlie Hebdo´s in France outrage me"
I aim to be tolerant and understanding but incidents like Charlie Hebdo´s in France outrage me and I am afraid I might develop a biased opinion on muslims. And I am certainly not the only one because, whereas I am writing and pondering about what concerns me, there are people who forgot not all muslims are terrorists and decided to make justice with their own hands.
I´m afraid a violent comeback is to be expected: ignorance generates hate, which will develop into rage that will spread and produce terror. It´s how it is but it doesn´t make it less frightening. And I feel very ignorant: I don´t understand a lot of muslim beliefs and they don´t understand mine. Yet it could be the case that a muslim kid is thinking the same thing, the other way round.
So this is a call for those who are feeling concerned and confused: enough with the killing, enough with the bias. All I want is to read my Garfield strips tomorrow without having to worry if Jim Davis is about to be attacked by a bunch of angry persian cats who are tired of being fed lasagne.
About the author
The author once participated in one of My Europe´s workshops but wishes to stay anonym. In the light of the horrible attack in Paris on Wednesday, 7. January 2015, it was felt to express an opinion.