As a young adult in Germany, the acts of cruelty of World War II were present in the education and socialization of each of us. At primary school we experienced through the Diary of Anne Frank how a girl of the same age suffered under the hateful ideology of National Socialists. Followed by additional trips to different meeting points, to Holocaust- memorials, also to concentration camps, I have never lost the feeling, I was educated in the "feelings of guilt", which I have never felt. Till this day I do not feel so.
Every human born guilty? – The great difference between a collective guilt and a collective responsibility
The European concept of what it means to be human is based on the idea that everyone should become an authentic person discovering his/her own liberty through the use of reason. Taking into account this understanding of humanity, it is important to make a distinction: There is a big difference between a collective guilt and a collective responsibility. I am innocent of the crimes of Nazism. Neither the German legal system nor the European know a transmissible guilt. Every single individual has to assume responsibility for his/her own action. My generation is born a half a century after the Second World War. How could we be guilty then? Exactly this is where the collective responsibility becomes important. I am consciously talking about a collective one. Therefore it is not just a German or Austrian, it is a global – a human responsibility. This responsibility includes two obligations for each of us: Firstly to recognize the abomination of any anti-Semitic ideology. The cruelty of anti-Semitism should not be called into question. The second obligation goes further: It means the responsibility to combat and to respond to every expression of anti-Semitism.
Wrong education of young Europeans?
Nowadays there is a dangerous trend: Specific groups of the population, mostly minorities, are increasingly discriminated. Especially the mass media stir up new prejudices. It is a fatal mistake to impose different roles on children: Jewish children and adolescents should not take the passive "role of the victim", as well others should not be educated in "feelings of guilt". We should free ourselves from historical roles and understand that only self-confident adolescents can reflect the failures of the past, learn from them and avoid them in the future. In a society characterized by diversity, every part of society should "show its face". But "Showing face" assumes that all of us have the possibility to approach the past without any impartiality.
Focusing on that point, I think it would be better to teach young Europeans not just the historical facts and horror, but rather how to deal with history. A good historical education should put methods and tools into the hands of the next generation to help them to develop constant principles and maxim.
"European values": universal rights or privilege?
The European Union is a community based on values, such as the rule of law, human rights or protection of minorities. Even if these are often declared as "European values", they are nevertheless values of humanity. Maybe the emphasis of "European values" seems necessary, because they have been violated in such a brutal manner during the first part of the 20th century. It is an appeal to all human beings, to all politicians and decision-makers to make sure that we remain innocent.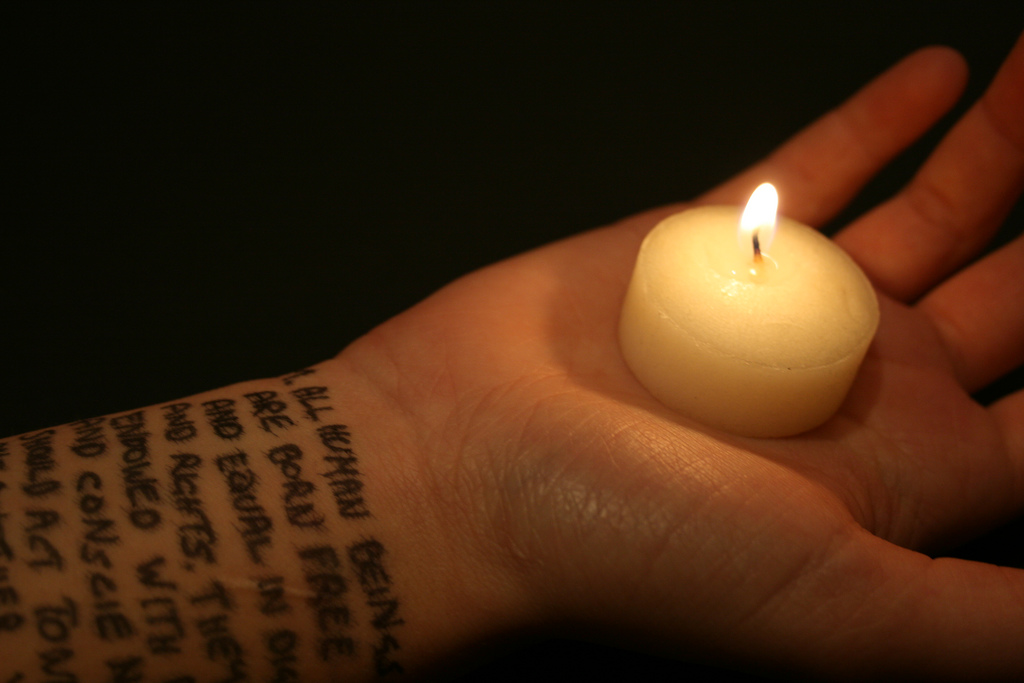 However, a lot has been said in media about a "New Anti- Semitism". In essence, it means the same sickening ideology and vision of the world declaring Judaism as "the evil". The only new thing about this anti-Semitism may be the criminal groups. Also and especially in view of the conflict in the Middle East the term of "Anti-Semitism" runs through the Western reporting. In my opinion too careless and sometimes not reflected upon at all. Actually there are a lot of anti-Semitic statements hidden behind the freedom of opinion, which a democracy provides for citizens. Anti-Semitism starts, where Israel is regarded as "the representative of the Jewish faith", where a construct of a categorical "good" and "evil" is established. But it is a fatal error to declare every criticism directed towards Israel as a state or Israeli policy trends as anti-Semitic. A "club" of a categorical anti-Semitism suspicion damages the democratic culture of debate. This culture teaches us to adopt a well-considered stance- The respect for human rights and fundamental freedoms are non-negotiable. Everything else is- at least in the context of the democratic culture of debate. In Europe there exists no legal vacuum: In the 21st century there is a consensus of humanity teaching us the equal treatment of each human being. Resulting from this fact, everyone should apply the same yardstick across the political spectrum. So how seriously do we take our "Europeans values", our "democratic culture" if their applicability is for disposal?
History can not disqualify one from making moral judgments! On the contrary, the past teaches us to assume more responsibility. If we want to remain innocent, we have to!
About the author: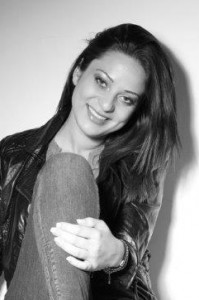 Anissa (21) is a member of the Youth Council for the Future. She started being active in the "My Europe" Initiative in 2011.