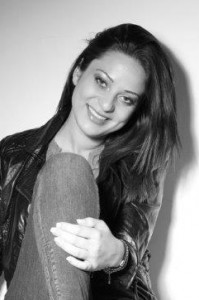 Anissa (21) participated in our workshop in Frankfurt am Main, Germany, in 2011. After finishing high school she started her degree in law at Goethe University in Frankfurt. Upon completion she would like to enter the diplomatic service of Germany. In her free time she spends time with family and friends and enjoys discovering new cultures.
For me, Europe is…
…a strong and fair one for millions and not just for millionaires.
If you could, what would be the first thing you would change in Europe?
I would forbid the privatisation of water. In my opinion there is no place for private sector participation in natural resource management. Water is the livelihood of every creature. On the contrary, Europe should strengthen the public sector to make it work efficiently.
Activities for the Youth Council:
Member of the Working Group on Violence & Crime
You can find all of her contributions to Spotlight Europe here