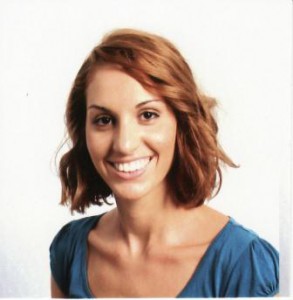 Alessia (24) participated in the "My Europe" workshop in Milan, Italy in 2012. She is currently busy with obtaining a Specialist degree in Journalism and publishing at the Faculty of Letters, Arts, history and society at the University of Parma.
Although Alessia studied ballett for 14 years, her free time is now spent mainly with reading books, writing and travel. Among her passions are film and music. She loves to meet and talk to new people, learn about new places and art that fascinates her. There are so many exciting experiences to be made. So that´s why Alessia is always trying to keep herself busy.
Her dream job is to become a famous writer some day. But before that dream turns into reality, Alessia is content with working as a journalist or editor first.
My Europe is…
"…a great opportunity. This is an opportunity to get to know young people my age, and compare myself with them because they have an experience of a life totally different from mine. This is the opportunity to meet important people and have contact with men of journalism, politics and the economy.This is the opportunity to test myself, to compete and work with an international team in a big project. But, above all, is the opportunity to do something concrete for my Europe, to make a difference, start with small steps a big change."
If you could, what would be the first thing you would change in Europe?
"The youth unemployment. If young people are not free to choose the work they love, their lives will always be a huge sacrifice. No satisfaction, no passion, no peace, no dreams. And a man without dreams is nothing."