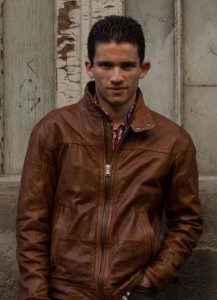 Bogomil (21) participated in our workshop in Sofia, Bulgaria, in 2012. He currently studies Computer Science at the University of Southampton in England. He loves poetry and playing football.
For me, the "My Europe" Initiative is…
…an organization which I hope will inspire new branches of organizations related to it in many of the European countries.
If you could, what would be the first thing you would change in Europe?
I would immediately defend the citizens of the European Union from discrimination and lies in other EU countries, e.g. the complete fallacy of the immigration waves of Bulgarians and Romanians in the UK.
You can find all his contributions to Spotlight Europe here