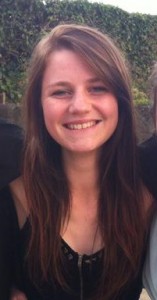 Bronagh (16) participated in the Dublin edition of the "My Europe" workshop in October 2014. She´s a transition year student in Mount Temple Comprehensive School and lives in Dublin, Ireland.
Her favourite subjects in school are English and engineering. In her free time she plays the clarinet. Also she likes to read and write.
Bronagh participated in the "My Europe" writing contest in Ireland and wrote "Paris,2030" which impressed the jury and earned her a high ranking.