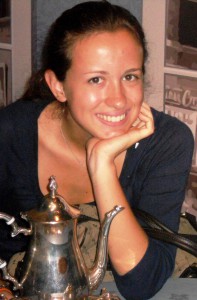 Camilla Crovella (21) was born in Turin, Italy. She participated to the Eustory Youth Academy (2011), the Eustory Alumni Workshop in Berlin (2013) and the Eustory Alumni Seminar in Ronda, Spain (2013). She is a member of the Eustory Alumni Network and writes for some online magazines. Camilla studies Law at the University of Turin. In the future, she would like to work as a lawyer specialized in legal relationships between different European countries, especially Italy and Germany.
For me, Europe is:
"…the new dimensions of integration, fruitful mixture of different cultures and demolition of narrow – minded bounderies."
If you could, what would be the first thing you would change in Europe?
"Definitely the feeling several Europeans still have that their national identity comes first and does not overlap with their European one."
You can find all her contributions to Spotlight Europe here.