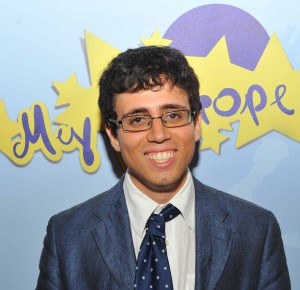 Davide (24) participated in our workshop in Milan, Italy, in 2012. He studies Work, Organizational and Personnel Psychology at University of Bologna in Italy. He could imagine working for a European institution or teaching at university. In his spare time he likes to read and is a very active sportsman. Since 2014 he writes for scienceforwork.com.
For me, Europe is…

"…connecting people."
If you could, what would be the first thing you would change in Europe?
"I would make sure that Europe works to protect local production from the power of corporations."