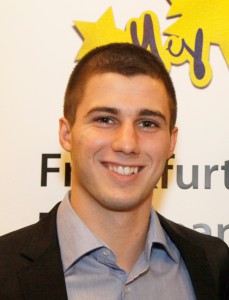 Georgi (21) participated in our workshop in Sofia, Bulgaria, in 2012. He currently studies for his Politics and International Relations BA Hons at University of Lancaster in England. Economics and politics are also among his favorite subjects whenever he is not busy with school.
For me, my Europe is…
"…opportunity and motivation!"
If you could, what would be the first thing you would change in Europe?
"I would very much like to change the statement: 'People know what the best thing to do is and do something else!' to 'People know what the best thing to do is and do it!' "