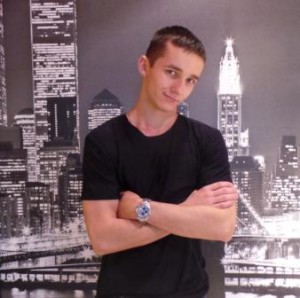 Jakub (20) participated in our workshop in Warsaw, Poland, in 2013. He attends Zespół szkół Poligraficznych im. Józefa Piłsudskiego in Warsaw and aims at becoming a graphic designer in the future. In his spare time he enjoys breakdancing and Greek mythology.
For me, Europe is…
"…a united society."
If you could, what would be the first thing you would change in Europe?
"Definitely corrupt politics. There wouldn't be unfulfilled promises anymore. I would put in jail liars like those. Of course if promises were not unfulfilled from the start, then there would be nothing to complain about. But if someone made terrible decisions just because he cared about his own good, he would also have to bear the consequences."