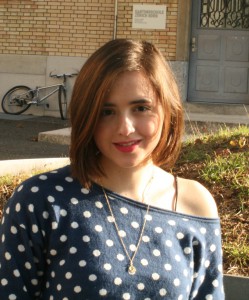 Jeannie is 18 years old and participated in the "My Europe" workshop in Zurich, Switzerland, in 2013. She goes to Kantonsschule Zurich Nord.
She´s always made a lot of music but her favourite instruments are the piano, the flute. Jeannie is also a member of a choir. She likes to read, especially classics. To balance from school Jeannie goes swimming or jogging. Her dream job would be to work for the UNO.
My Europe is…
"… a great opportunity as well for international friendship as for experiences."
If you could, what would be the first thing you would change in Europe?
"I would make people stop to judge over others because of their gender, skin colour or sexual orientation."
You can find all her contributions to Spotlight Europe here.