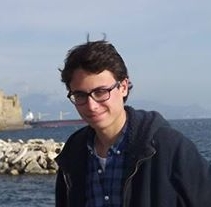 Miguel (18) participated in the "My Europe" Workshop in Lisbon in 2014. He is a student at Liceu Rainha Dona Amélia and is interested in history, philosophy and biology. Miguel's dream job is working as a volunteer doctor in developing countries.
For me, Europe is…
"… free, tolerant and open to all."
 If you could, what would be the first thing you would change in Europe?
"Hard question.
On the topic of the EU itself, I would propose streamlining Union bodies, especially in the legislative and executive branch. People are not aware of how these organizations work, and do not feel they have much say. Very little of what happens filters back home.
As such, I would propose a more transparent political system. A good start would be tying each European MP to a set electoral circle, much like American Representatives. This system would put in place a recognizable advocate for a district's interests in the European Parliament, and foster greater involvement in the European process. There is much more to be done, but still, an important step."