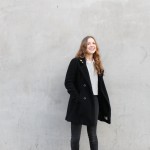 Shinouk Ettema (17) took part in the Dutch edition of "My Europe" in 2014. When coming home from Vossius Gymnasium in Amsterdam, she loves to go horse riding, play the guitar and do fun things with her friends. Shinouk is not quite sure yet what her profession should be, but it should involve making contact with other cultures, lots of traveling and writing.
For me, My Europe is…
…a place where everyone can interact with each other to achieve more together than they would have on their own.
If you could, what would be the first thing you would change in Europe?
I would create a learning network where teens from all over Europe can get education together and where they are able to peer-think. In this way we can make education more interesting and it would solve a lot of problems.