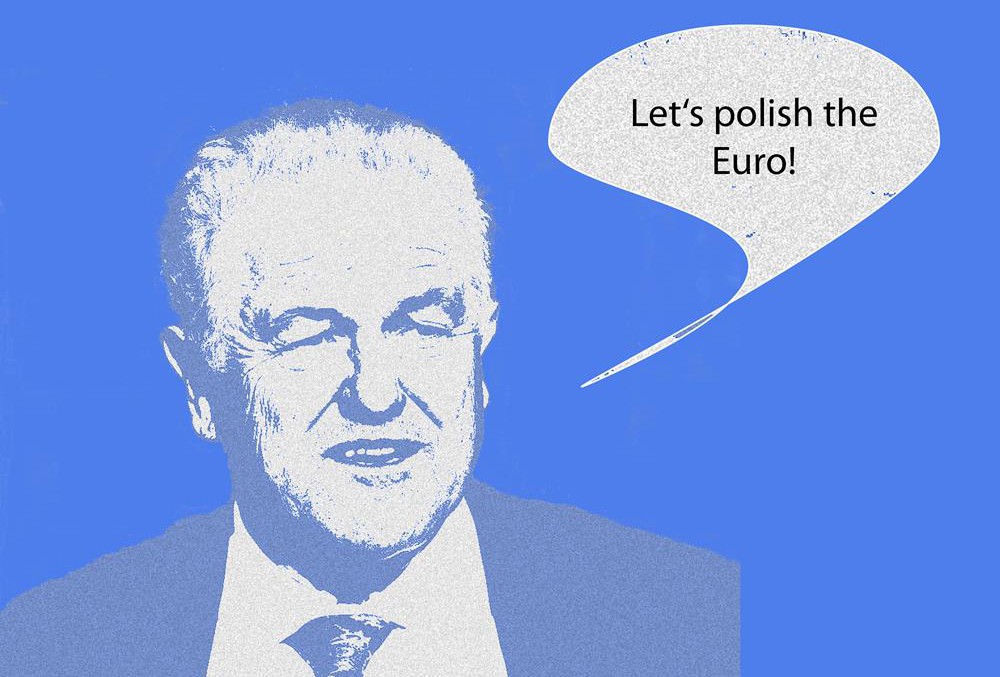 The Euro symbol in front of the old European Central Bank building in Frankfurt has gotten on in years. It was erected in 2011 by artist Ottmar Hörl. However, weather and vandalism have done serious damage to it.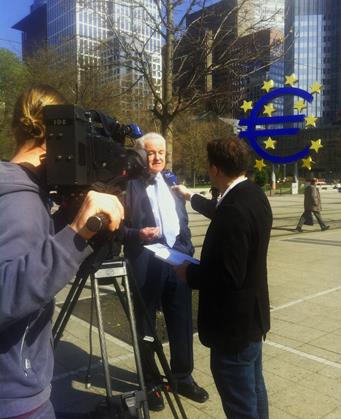 The same applies to the Euro as our common currency. During the last months it has lost its splendor in European politics. Its image is not the best at the moment.
No one can imagine that the Euro symbol in Frankfurt is going to be taken down and scrapped. Just the same it appears unthinkable to abolish the Euro as common currency and reintroduce national currencies in its stead. Even in Greece.
With all possible power, the Euro has to remain as a symbol in Frankfurt. The statue needs its spring-cleaning in order that it may shine again with new LED lights in summer.
The actors in politics and economics should take the initiative of the euro statue's owner (the NGO Frankfurter Kultur Komitee) as an example and should make sure that the euro currency also receives its spring-cleaning so that it can emanate safety and reliability again in summer.
Prof. Dr. Manfred Pohl is giving a press conference about the current state and restauration of the Euro symbol in Frankfurt on Monday, 20.04.15. Since last week the Euro symbol is in the news all over the world and was even published on the front page of the Wall Street Journal.
About the author: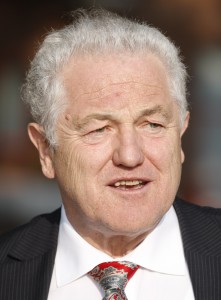 Prof. Dr. Manfred Pohl is the Founder and Chairman of Frankfurter Zukunftsrat, the think tank that organises "My Europe". more…