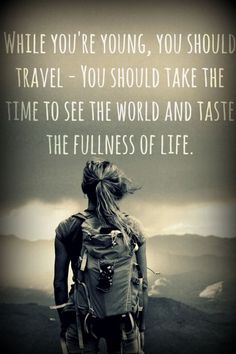 Many young people love the idea of traveling (without parents/guardians), but have no idea how to realise their dream. Planning a trip requires a lot of organisation, dedication and sadly, also money. But how do you plan a trip without using your whole bank account? And what are the best ways to plan and book?
At first, if you don't want to travel alone, find a group of friends who are quite flexible and have the same expectations. Many plans end forehanded, due to different views.
With that done, you are able to start finding a nice destination. In order not to spend way too much money, you can think a little out of the box. Instead of going to Adriatic coastlines, you could also go to Croatia. If you want to go skiing, don't go to Lech, you can also ski in the Czech Republic. For the citytrippers among us, go to Budapest instead of Stockholm or London.
Think also of the manner you get to the place of your choice. If you decided to travel a little bit farther from home, is can be cheaper to go by airplane. www.skyscanner.com is a great site for booking cheap tickets. If you want to see more than one place, book an Interrail Global pass. This is a special train ticket for young people, that allows you to travel by train through 30 countries in Europe! They also have One Country passes, so if you're just traveling through one country, that might be the best option for you.
After having found your dream destination it is time to book your accommodations. The best advice for young people is to stay in hostels. Hostels are not that expensive, mostly quite central and above all, they are great places to meet other travellers. Especially if you are a solo traveller, it is amazing to meet new people. But even if you are with a group of friends, if you meet other persons in your hostels, they mostly become instant friends.
Try to book early, most hostels offer early bird deals! If you have any doubts, just call them, most of the times they take away all of your doubts. If you are under 18, some hostels only allow you to stay in their hostel if you have an allowance letter from you parents/guardians with a photocopy of their ID or passport! Many hostels don't have this clearly written out on their site, so pay attention if this is necessary.
You can always just go with the flow and don't plan anything ahead. The risk with this method is that you miss some amazing this your place of choice has to offer. I prefer to have some sort of planning, so I'm sure I don't forget things. For me, the fun of planning a trip is almost as nice as the trip itself.
About the author: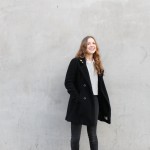 Shinouk Ettema (17) took part in the Dutch edition of "My Europe" in 2014. When coming home from Vossius Gymnasium in Amsterdam, she loves to go horse riding, play the guitar and do fun things with her friends. Shinouk is not quite sure yet what her profession should be, but it should involve making contact with other cultures, lots of travelling and writing.
For me, My Europe is…
…a place where everyone can interact with each other to achieve more together than they would have on their own.