About the author: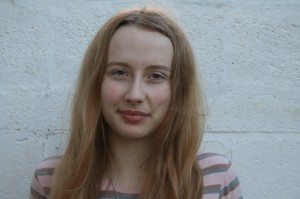 Carol McGill (17) participated in the "My Europe" workshop in Dublin in 2014. She is a student at Mount Temple Comprehensive and loves to write, mostly short stories, in her free time. Carol also enjoys history, drama and reading. Most of all, she would like to be a writer, but is also interested to be involved in promoting human rights and reducing discrimination.
For me, My Europe is…
…somewhere I can feel like I'm making a difference.
If you could, what would be the first thing you would change in Europe?
I would change the education system so that children are taught to treat others, as well as themselves, as human beings and with respect. I think this could improve a great many issues such as discrimination, abuse and hate crimes.
Activities for the Youth Council:
Member