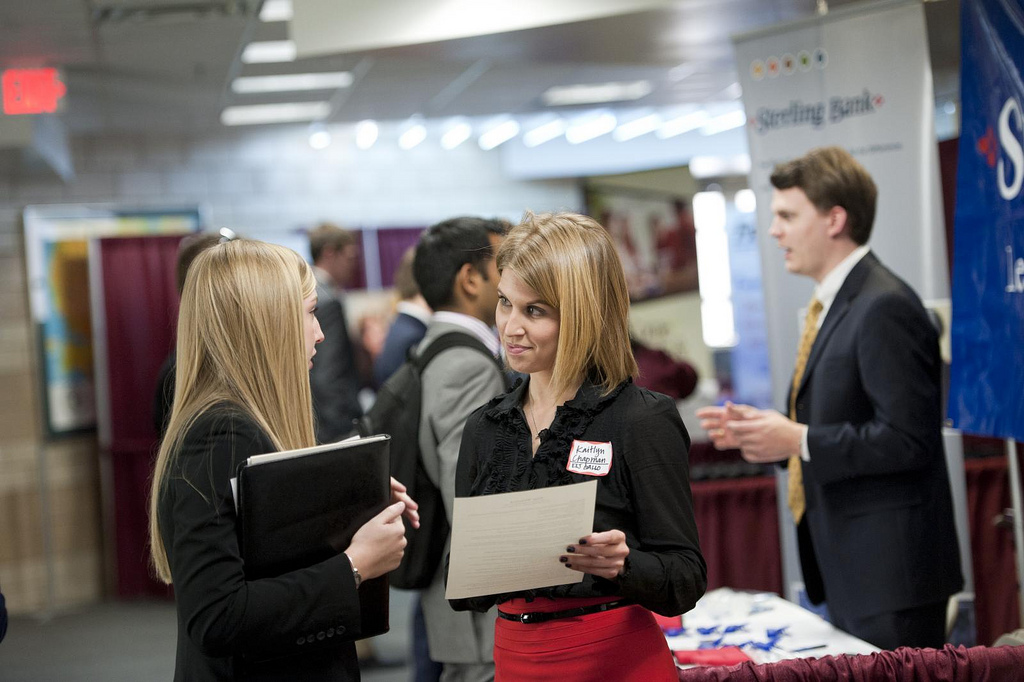 In a  new series on Spotlight Europe three young Europeans depict the employment situation in their home countries. You´ll find the intro here or go to First part, Second Part.
In August 2014 Switzerland had a 3 % unemployment rate. That means that compared to December 2013 the unemployment rate decreased from 3.5 % to 3 %. After the world economic crisis in 2008, the unemployment rate reached its peak in December 2009 at 4.4 %. After decreasing in 2011 to 2.6 % the rate is now rather high again. Those numbers seem really small compared to other countries. Yet the youth unemployment rate differs a lot. In 2013 10.4 % of young persons were unemployed. And as many as 16 % of foreign adolescents were unemployed. That is more than in Germany (8.8 %) or Austria (9.4 %) in the same year. What are the reasons for Switzerland youth unemployment and what are the attempts to improve this rate?
Although the educational level of the youth is high, the standards for jobs are often even higher. In Switzerland the retirement age is 64 for women and 65 for men. Because of the global economic crisis, the growth of jobs stagnated, and because the Swiss work up to a high age, the rate of youth unemployment grew during the last years.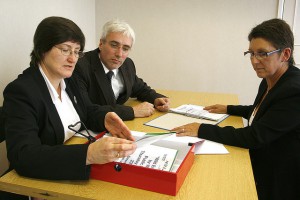 Switzerland has a binary education system. But only one out of five enterprises provides apprenticeships. Given that the offer of apprenticeships should be 15 – 20 % more than the need, this is not enough. But those factors do not explain the even higher number of foreign unemployed adolescents. Due to many applications the director of an enterprise can chose who he wants to hire. Unfortunately many Swiss are not free of prejudice, it is often enough to have a name which sounds outlandish, to not get the job. This sort of discrimination against other cultures is inadmissible. Especially because foreigners are in general very well integrated and an important part of our society.
"Solid education must be accessible."
In order to reduce youth unemployment or unemployment in general, there are already plenty of good approaches. First of all the government should not try to economise in the educational sector. A solid education even after basic education must be accessible for everyone. Furthermore governmental work orders should be distributed to enterprises, which provide apprenticeships. This should encourage employers to hire the younger generation. Switzerland should furthermore introduce a minimum wage in the general employment contracts of apprentices. This would avoid exploitation.
Fortunately the job market in Switzerland is still relatively strong. But, as we have seen, it is often the youth who comes off second best. Requirements and hence the pressure get higher. Now is the time to go against that by also giving young people a chance to enter in the job market.
About the author: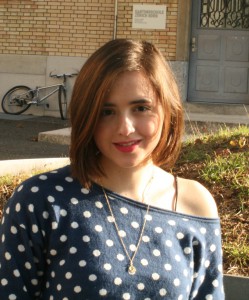 Jeannie (18) participated in the "My Europe" workshop in Zurich, Switzerland, in 2013. She is a member of the Youth Council for the Future.