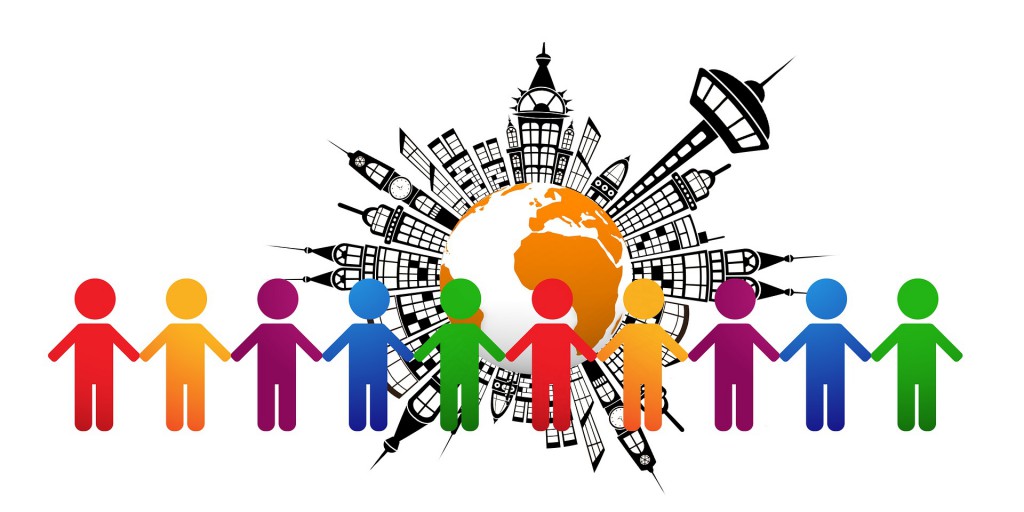 Heavy times in Europe right now. Everybody was shocked when the first boat sank. But now, when we have to share our land, we are not that shocked anymore. Sinking boats are something from daily life. Suddenly we have to share our little country with another nation, with another culture and another religion. Nobody ever said it should be easy.
When I was little I was taught not to burp at the table. Always to look people straight in the eyes, to have respect for everyone and every culture I was with. These are norms, with the value to respect everyone. In Europe a big discussion is going on right now: do we have the duty to welcome these people? Even though they stick to another culture, another religion?
A few famous, populistic, politicians say we have to overthink our own Western Norms and Values and protect them first, instead of just taking everyone. Even though they see norms and values, which are normal to us, in another way. So, my question, what are these norms and values exactly?
Je suis Charlie. Paris 7th of January 2015. Two men in black suits shot cartoonists. Cartoons emerged afterwards: cartoons from 'western people' with duck-tape stuck to their mouths. It seems so important to us: our freedom of expression. We have this famous politician in Holland: Geert Wilders. He is repeatedly accused for insulting remarks/expressions against Muslims. His expressions and speeches are banal and heavy, and many people wonder why he has so many followers. It is because of this, we all had the same feeling when the cartoonist got killed: our freedom of expression is in danger. 'We have fought for it through history'. I think this is an important value in Holland, so it is in Europe. People get angry when they feel they cannot say what they want, even though it is hurting other humans. Right now, in Poland the government decided to lead the state television, which means they can control when and what people say on television. According the rules from the EU-membership this is forbidden. But with another crisis to carry, the EU doesn't pay that much attention to this problem. Even though it imparks the Polish citizens' freedom of expression.
New Year's Eve. Cologne 1th of January 2016. Sexual harassment is a big issue and was put on the spotlights after the incidents in Cologne on New Year's Eve. First the refugees came to 'touch' our freedom of expression. Now they're touching our women: the world has gone mad.
So, safety should be a value. Safety on the streets to walk everywhere and at every moment you want, in the clothes you like. So, according to our European identity there are two important values: freedom of expression and safety (no sexual intimidation). The most important values, but in my opinion also the most empty values. I wonder, are you free when the government checks everything you are doing on the streets and on the internet in the name of keeping terrorists away from planning attacks?
For example: in Amsterdam you can be who you are and by that I mean the gay community. The Ministry of Education in Holland decided to educate asylum seekers in gay rights in the Netherlands. As the minister Jet Bussemaker told the media: 'Refugees often come from countries where female- and gay rights are not always self-evident'. I think this is not only a Dutch value: discrimination is also not allowed in other European countries. So I think we can say that 'no discrimination' or 'tolerance' also are Western values.
So with this we come to a few important values belonging to our Western European World: Freedom of expression, safety (on every area), against discrimination, tolerance. And with these we also come to another value: the European Identity. Some European citizens are afraid Europe will lose her identity and her dominant culture, when lots of people from other cultures come to live here. I think this is not true, because I think diversity and tolerance towards other cultures and religions is one of the strongest values a country can have. We have to defend this values, but not because they're 'our Western values we have fight for through history'. We have to defend and think about them because these are values that are always very important.
What allows us to teach refugees not to condemn people on their sexual preferences if we still condemn people on their culture and religion ourselves?
About the author: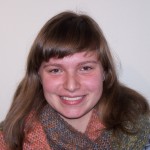 Adinda Blank (18) participated in our workshop in Amsterdam in 2014 as a student of Montessori Lyceum Amsterdam. She is dreaming of becoming a journalist and enjoys history, singing, rowing, drawing as well as writing stories.